A National Historic Landmark
The Hollywood Tower and its famous neon sign, visible from the 101 Freeway, is more than just another tinsel-town landmark. Designed in French-Normandy style by architects Cramer & Wise, the building was constructed in 1929 and originally christened "LaBelle Tour." It served as an extended stay residence to visiting actors, directors, writers, and various other studio employees when the film industry began to migrate west.
According to Census records, this legendary structure was home to Humphrey Bogart of "Casablanca" during construction of his house in the Hollywoodland subdivision. William Powell of "The Thin Man" franchise occupied apartment 401. Colin Clive, most famous for his role as Dr. Frankenstein, was photographed on the famous rooftop terraces in the 1930s and resided at La Belle Tour when filming in Hollywood. The building has also welcomed icons Marilyn Monroe, Charlie Chaplin, and Errol Flynn over the years.



The Transformation
The name was changed from La Belle Tour to Hollywood Tower in the 1950s, and was one of the few buildings not decimated by the construction of the 101 Freeway. Aerial views show how the 101 Freeway gently curves around the historic Tower, caressing this architectural treasure that has survived for nearly a century in a town where some of the most iconic landmarks now exist only in photos.
The building went into decline and changed hands several times after the construction of the freeway. In the sixties and seventies, it followed the downward slide of Hollywood at the time. In 1988 the National Register of Historic Places added Hollywood Tower to its roster. Extensive renovations in 2010 produced a stunning art deco lobby with marble flooring, seating areas with vintage furniture on each floor, and garden rooftop decks landscaped to set off the already stunning views of the Hollywood sign and downtown Los Angeles. The rooftop restoration was inspired by photos of the rooftop gardens taken in the 1940s.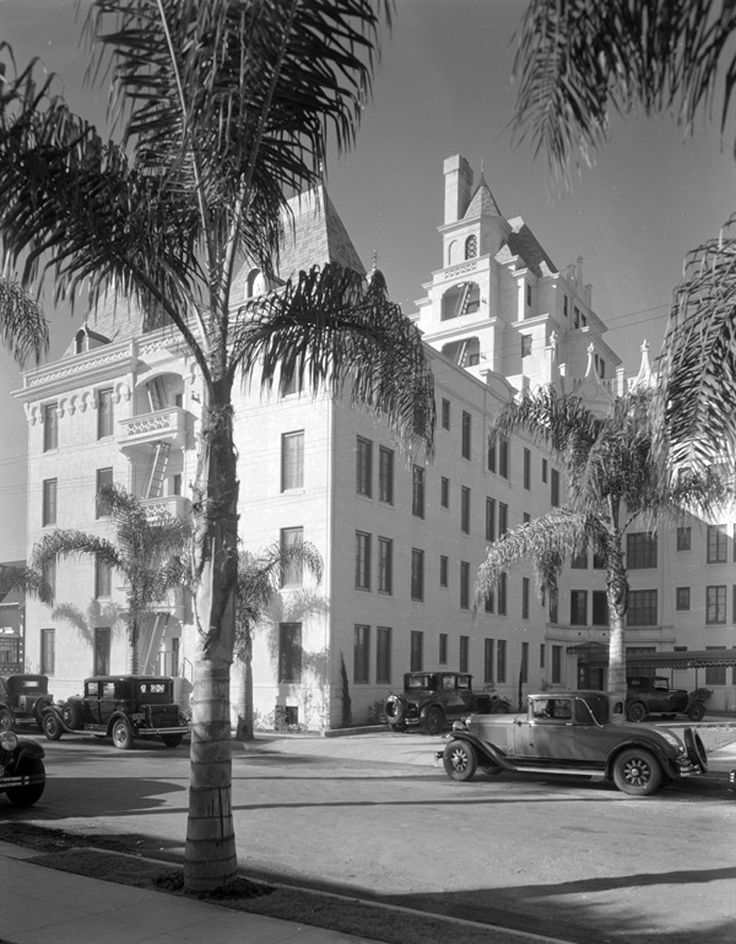 The Legacy Continues
Although Hollywood Tower is situated in the heart of the nation's film industry, it has a unique history of attracting musicians, and that legacy continued with the partnership with 987FM in the early 2010s. Private shows on the rooftop decks have included names such as Bush, Florence and the Machine, Incubus, Fun., The XX, Jane's Addiction, Lorde, Foster the People, and Neon Trees as well as countless other artists.
A number of today's actors, musicians, and artists have chosen to call Hollywood Tower their home. The original building at 6200 Franklin Avenue's journey from star-status to has-been to come-back is a truly a tale worthy of Hollywood, a city where anything and everything is possible.

References:
Clemmer, A. (2017, April 21). The Tale of Hollywood Tower. Retrieved from https://www.aprilclemmer.com/new-blog/2017/4/21/hollywood-tower